Welcome to Tutu Fancy Designs, where a girl is never tutu old or tutu young for jewelry, bling and fancy things!
Thank you for visiting Tutu Fancy Designs, where I personally strive to make every tutu as perfect and pretty as each princess that will wear one! All of my products are designed and created by me. My tutus and tutu hair bow holders are all handmade. If you are looking for a birthday tutu, theme tutu or an everyday tutu, this is the place for you. If you don't see the tutu you have in mind, I would love to custom make it for you. I would be happy to accept any special orders that you have; or answer any questions you might like to ask about my products. Enjoy your shopping with Tutu Fancy Designs and please take your time to look at the beautiful tutus, tutu bow holders and many other great items I have to offer. You are sure to find the perfect item for your special princess.
Tutu Fancy Designs is focused on providing high-quality products and customer satisfaction - I will do everything I can to meet your expectations.
Take your time and look around my website. If you have any questions, please feel free to contact me.
I hope to see you again! Check back later for new updates to my website. There's much more to come!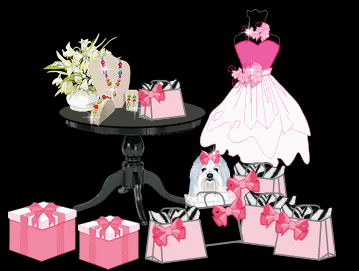 © TuTu Fancy Designs · All Rights Reserved
Web Template by Boutique Template Shop · Powered by Shoppe Pro